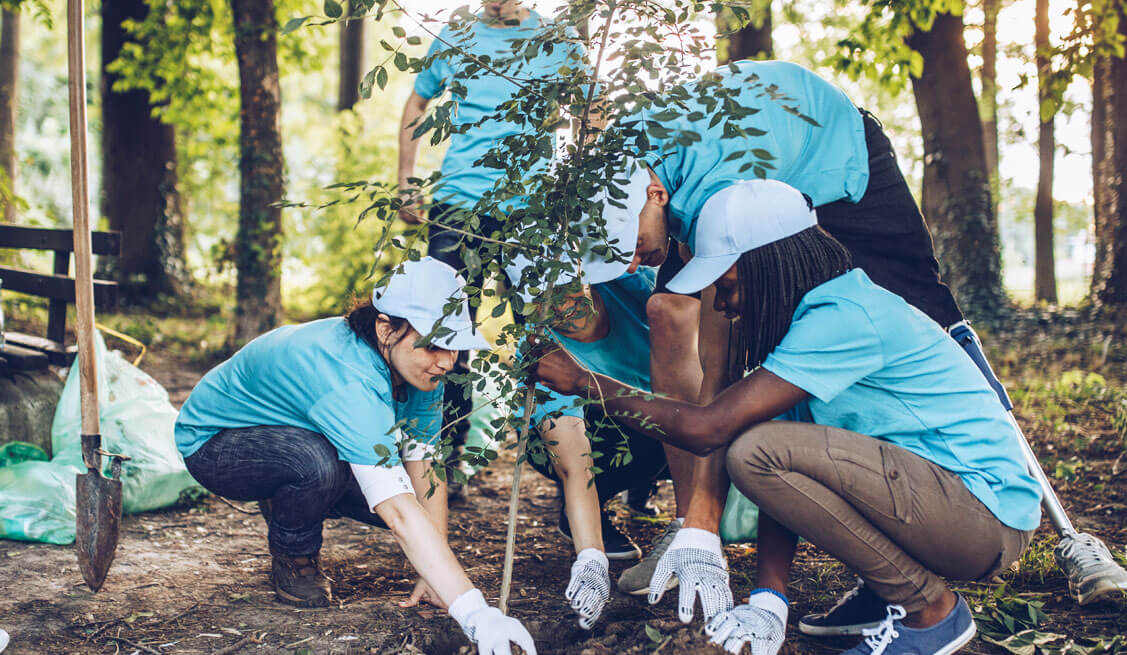 We believe in sustainability. Rumpke exists to protect the health of the general public and the environment. Since inception, Rumpke has been committed to keeping neighborhoods clean and green by properly disposing of discarded material. Even in its inception, company founder, William F. Rumpke, set up conveyors to remove glass, rags and metals from the waste stream. He also tried his hand at composting and organics. Today that tradition continues as Rumpke remains focused on providing customers with complete solid waste solutions that make both economic and environmental sense. 
Our Commitment to Sustainability
In addition to helping our customers reach their sustainability goals, Rumpke is committed to implementing and continually improving our own sustainability initiatives, including: 
Greener fueling technology for our fleet. 
Promoting waste reduction, specifically recycling. 
Environmental compliance at all facilities. 
Growing our network of landfill gas to energy facilities.   
Regulation
Environmental compliance is one of our most important priorities. Rumpke operates its facilities in a way that protects the environment as well as our employees' and neighbors' health. We work closely with local, state and federal regulators to ensure our sites remain compliant. 
Customer Education
Rumpke is committed to marketing sustainability services to consumers in its service region. Rumpke offers many educational resources including presentations, tours, videos, downloads, customer mailers, signage and print and broadcast advertisements to engage customers and the general public in conversations about sustainability and environmental responsibility.
Green Hauling
Rumpke has more than 2,600 vehicles on the road each day. These vehicles travel millions of miles annually to provide Rumpke customers with reliable service. Since 2011, Rumpke has been employing new technology to make some of those miles greener by utilizing trucks fueled with compressed natural gas (CNG) technology. Rumpke is committed to expanding its CNG fleet in areas where CNG fueling stations are available and an economically viable option.
Gas-to-Energy Landfill Projects
When trash decomposes, and methane is generated, Rumpke is putting it to good use. At Rumpke Sanitary Landfill in Cincinnati, we convert, on average, 50,000 tons of methane into natural gas power annually, powering more than 30,000 homes and giving us a sustainable alternative to help fuel our fleet. The site's renewable energy system is noted as the largest waste-to-direct-energy pipeline system in the world. 
While the Rumpke Sanitary Landfill has the largest gas-to-energy landfill capabilities, several of our other sites also feature similar technology with more facilities coming online at more remote locations.  
Rumpke offers educational resources including presentations, tours, videos, downloads, and more! Click below to engage in our educational opportunities about sustainability and environmental responsibility.