Office Trash Removal & Recycling Services
Find Services and Information for Your Location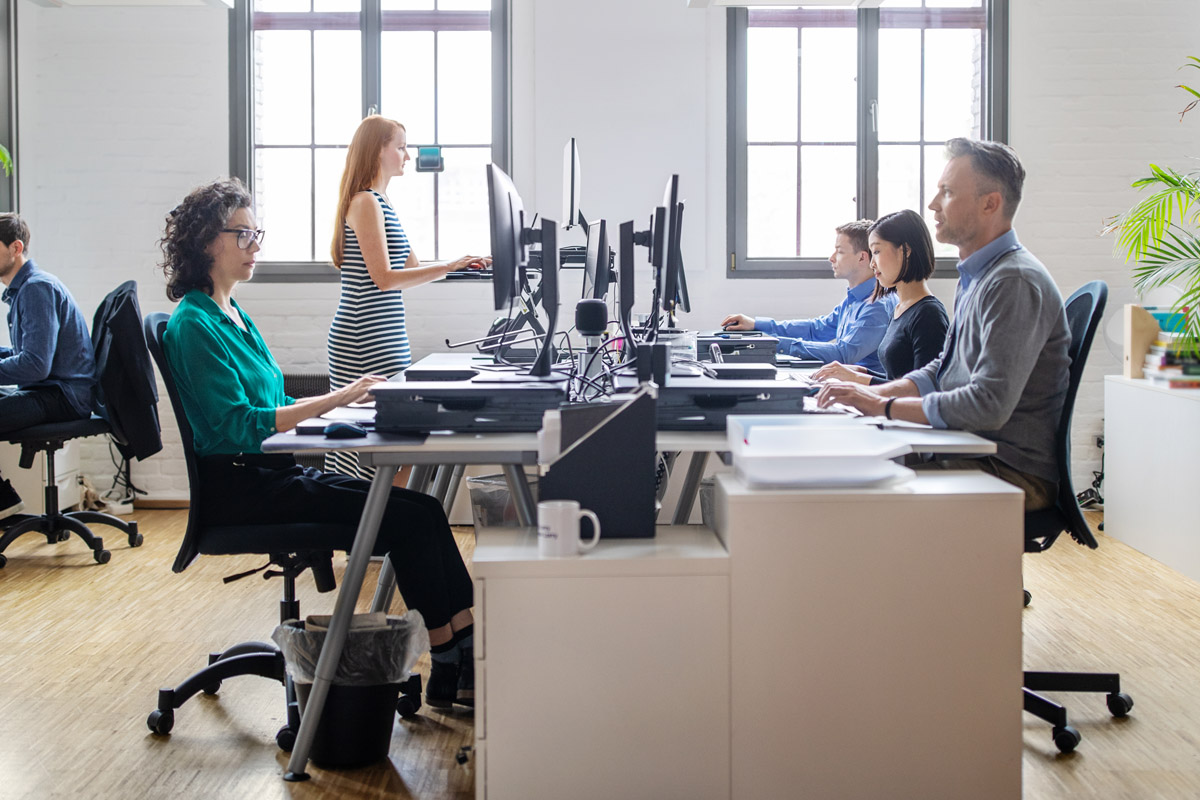 Rumpke specializes in waste and recycling services for offices. Whether your office produces a lot of paper or a lot of widgets, Rumpke can create a customized waste and recycling program to fit your needs. From large office complexes with multiple tenants to single buildings, your operation likely generates a large amount of recyclables, such as cardboard boxes, reams of used copier paper, aluminum soda cans, plastic bottles and more. 
With nearly a century of experience in the industry, Rumpke is the single-source provider that can handle it all for you. We will make sure your material is properly and responsibly disposed of.
When you choose us for office trash removal and other commercial waste and recycling services, you'll gain peace of mind. Properly maintained waste and recycling services present a positive appearance for clients who visit your property, while ensuring a safe and healthy work environment for your employees. 
You'll also rest easy knowing our trained professionals can haul away your recyclables and trash quickly and completely. We make it as convenient as we can to tidy your offices. Thanks to our knowledge of proper recycling practices, we also make it easy for you to meet your company's environmental goals and responsibilities. 
Service Customized For Your Needs
Before we place a container, or recommend services, we like to have all of the facts to ensure you receive the right dumpster or other equipment for your business. One of our specially trained sales representatives will visit your business to assess your waste stream and help determine the appropriate size containers, compactors and services needed at your site.
Once we establish your waste and recycling program, you'll receive dependable service at an affordable rate. We also provide guidance about placement of internal trash and recycling containers and collection best practices for transporting materials to the proper outdoor container.
Dependable Pickup Schedules
Our reliable service is why millions of customers and 60,000 businesses use Rumpke to manage their waste stream.
Wide Variety of Services
We have a wide range of capabilities and equipment to handle your needs, no matter how extensive or minimal they may be.
Customized Service and Competitive Pricing
After nearly 100 years in business, Rumpke knows how to serve your waste and recycling needs at competitive prices.
Environmentally Responsible
Rumpke's network of award-winning landfills and recycling facilities are designed to protect the environment and public health.
Advanced Technology and Innovative Strategies
Since the beginning, Rumpke has grown by looking for new and innovative ways to deal with our region's waste stream.
Professional, Dedicated Teams
Rumpke's team of nearly 4,000 team members are dedicated to delivering exceptional service while providing essential and reliable services to our customers.
Ready to Get Started?
We're proud to stand as the leader in waste and recycling solutions throughout the region. Contact us today to equip your organization with best-in-class solutions.
Rumpke's Business Service Offerings