Commercial Dumpster Rental
Find Services and Information for Your Location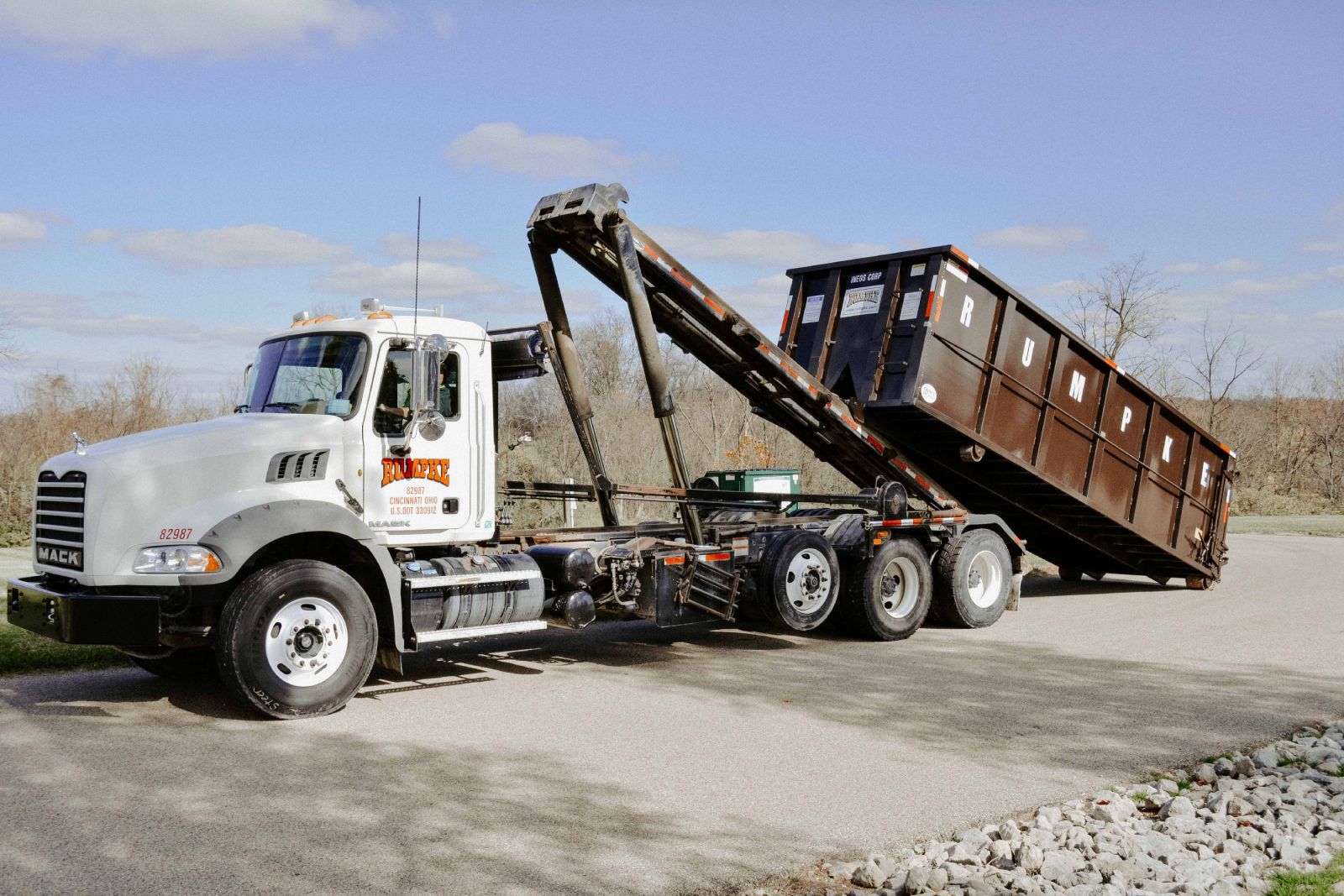 Rumpke offers commercial roll off dumpster rentals for all kinds of businesses and for projects of every size. For nearly 100 years, Rumpke has been working with businesses to ensure they have a proper waste plan and the materials to make it happen. No two businesses are alike, so we make sure to include a large range of options of commercial roll offs with the capabilities to create custom options if you need it. Simply – Rumpke can meet the requirements for any of your commercial projects.
More Container Options
Besides commercial roll off dumpsters, Rumpke also offers other commercial container options.
These are ideal for commercial customers who generate low volumes of waste and recyclable materials.
If your commercial premises produce large amounts of waste, consider our commercial compactor solution. The compactor will compress the waste material to prevent odors and scavenging.
Our front and rear load dumpsters easily fit into commercial loading docks and are perfect if you have limited space.
Custom Options
Can't find the perfect option? Rumpke makes custom offers available to those who need the perfect solution. Contact our experts and let us know about your project and we'll go over custom options.
The rental price of a commercial roll off dumpster depends on the size and the rental period. Other factors like the type of debris and the level of customization you need, may also affect the rental price. Other costs may include overload fees, extra days, and special item fees.
In most cases, commercial roll off dumpsters do not require a permit, especially if you place them on your property. However, you will need a permit to place the dumpster on public property. Public property includes sidewalks, city-owned property, parking areas, and public streets.
Your local municipality may give you a right-of-way permit to place the dumpster on a public street. When applying for the permit, you should state how long you need to have the dumpster in the public space.
At Rumpke, commercial customers can rent a roll off dumpster for as little as one day or as long as a month. We have daily, weekly, or monthly rentals at different prices. You should estimate how long your project will take so you can rent the commercial dumpster for the proper duration.
You should place the commercial roll off dumpster in an area with enough room for the dumpster and access for the delivery truck and sufficient use. The immediate area should ideally be flat, stable, and free from obstructions. Placement selection should also keep the dumpster out of the way of danger and avoid posing any threats to adjacent property and passer-bys.
You also need to consider whether the commercial roll off dumpster will obstruct traffic or cause other safety concerns. If you're placing the commercial dumpster on your property, make sure it's not in an area that customers or other users come into contact with, as this could be a safety hazard.
If you are placing the commercial roll off dumpster on public property, it should be close to the commercial site but far enough from traffic to avoid accidents or injuries.
There are certain items to avoid putting in dumpsters because they require special care for removal and disposal. These include any hazardous materials. You're also not allowed to put adhesives, fluorescent light bulbs, wet paint, batteries, medical waste, tires, or other items you cannot safely discard.
Ready to Get Started?
Contact us today for experienced, reliable dumpster rental service at a competitive price.