Residential Garbage Services
Find Services and Information for Your Location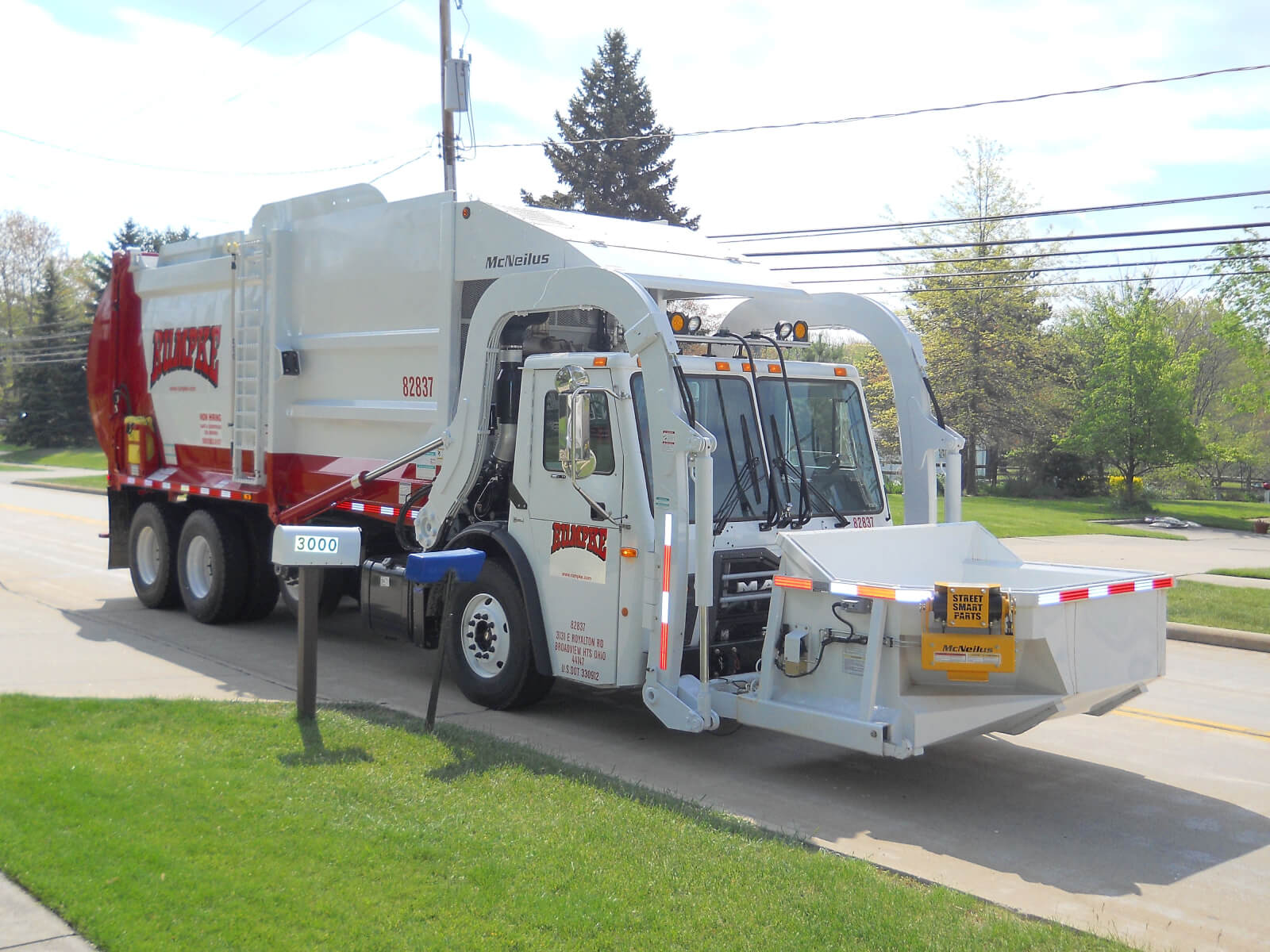 Since 1932, the Rumpke family has been making trash and recycling collection easy for homeowners. We offer weekly trash collection as well as assistance with large item removal and larger scale home clean-ups.
What We Specialize In
Dependable pickup schedules
Competitive pricing with no hidden fees
Environmentally sound waste disposal 
Access to advanced recycling technology 
Innovative strategies to protect the planet
Dependable Pickup Schedules
Our reliable service is why millions of customers and 60,000 businesses use Rumpke to manage their waste stream.
Wide Variety of Services
We have a wide range of capabilities and equipment to handle your needs, no matter how extensive or minimal they may be.
Customized Service and Competitive Pricing
After nearly 100 years in business, Rumpke knows how to serve your waste and recycling needs at competitive prices.
Environmentally Responsible
Rumpke's network of award-winning landfills and recycling facilities are designed to protect the environment and public health.
Advanced Technology and Innovative Strategies
Since the beginning, Rumpke has grown by looking for new and innovative ways to deal with our region's waste stream.
Professional, Dedicated Teams
Rumpke's team of nearly 4,000 team members are dedicated to delivering exceptional service while providing essential and reliable services to our customers.
Ready to Get Started?
Request your new residential services directly through our website and experience the Rumpke difference.