Rumpke's Mission
To deliver exceptional waste and recycling solutions to our customers and communities through a commitment to safety, service, the environment and the growth of our people.
Our Story
Rumpke was founded in 1932 and is a family-owned and operated business. Headquartered in Colerain Township, Ohio, just outside of Cincinnati, Rumpke is one of the nation's largest privately owned residential and commercial waste and recycling firms, providing service to areas of Ohio, Kentucky, Indiana and West Virginia.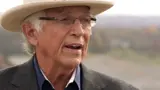 We operate 14 landfills, 12 recycling facilities and more than 20 transfer stations in our service footprint as well as solutions for all of your waste streams.
As a total waste solutions provider, we are happy to provide trash and recycling service for residential, commercial and industrial customers. Additionally, we have several value-added services including portable toilet rental, hydraulics services and repair and full service junk removal - to name a few. Rumpke divisions include Rumpke Recycling, Rumpke Portable Restrooms, The William-Thomas Group, Rumpke Hydraulics and Rumpke Haul-it-Away. 
U.S. Best Managed Company
The Better Business Bureau recognizes Rumpke with an A+ rating. Rumpke was also named a U.S. Best Managed Company for two consecutive years by Deloitte Private and The Wall Street Journal.
For nearly a century, Rumpke Waste & Recycling has helped keep neighborhoods and businesses throughout Ohio, Kentucky, Indiana and West Virginia clean and green with our simple service solutions.
When you choose Rumpke, you gain the benefit of working with one of the most experienced and knowledgeable names in the business. We're dedicated to keeping the community clean with responsible and innovative practices. To learn more about what makes us the leaders in the waste and recycling industry or to get more information about our capabilities, reach out to us today.
Dependable Pickup Schedules
Our reliable service is why millions of customers and 60,000 businesses use Rumpke to manage their waste stream.
Wide Variety of Services
We have a wide range of capabilities and equipment to handle your needs, no matter how extensive or minimal they may be.
Customized Service and Competitive Pricing
After nearly 100 years in business, Rumpke knows how to serve your waste and recycling needs at competitive prices.
Environmentally Responsible
Rumpke's network of award-winning landfills and recycling facilities are designed to protect the environment and public health.
Advanced Technology and Innovative Strategies
Since the beginning, Rumpke has grown by looking for new and innovative ways to deal with our region's waste stream.
Professional, Dedicated Teams
Rumpke's team of nearly 4,000 team members are dedicated to delivering exceptional service while providing essential and reliable services to our customers.
Ready to Get Started?
Whatever your waste and recycling needs, Rumpke can help! Contact us today to start enjoying friendly, reliable service from an industry leader.