Commercial Recycling Services
Find Services and Information for Your Location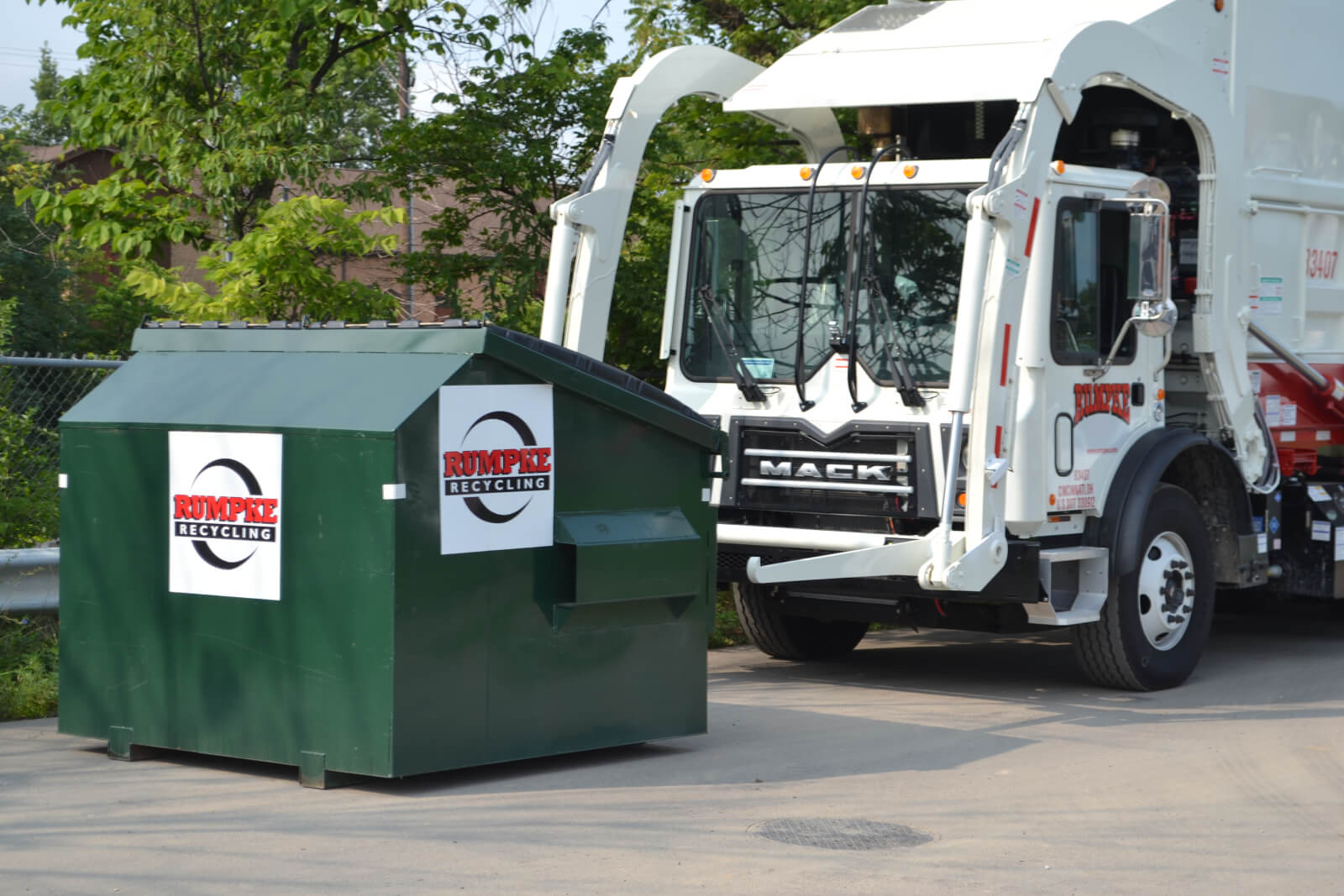 Let Rumpke help your business meet its sustainability goals.  
Studies continuously show that the average American discards nearly 1 ton of waste each year – and businesses are not immune. Whether you are a restaurant trying to recycle cans and bottles or an office looking to recycle paper and boxes, we are here to help.  
Not sure where to start?
Our sustainability & diversion team can perform a waste analysis or audit to help make data driven decisions about your waste reduction efforts and customize a plan. 
Container Options
We offer a variety of containers to help your employees and customers capture recyclables at different collection points. Ask us about our indoor desk-side containers, event boxes, recycling carts, dumpsters and compactors. We can also get customized containers.
Recycling Container Options
Education
Rumpke's education specialists can come to your location and educate your team members about proper recycling.
Education
Ready to Get Started?
Contact us today to set your business up with reliable recycling service from an industry leader.