At Rumpke, diversity and inclusion are the fuel we use to drive our family into the future. By celebrating the unique voices in our workforce — and the differences in our culture, perspectives, and backgrounds — we build stronger connections with our employees, customers, and the communities we serve. To accomplish this, we are continually implementing new programs to motivate and develop talent while measuring engagement and promoting equity.
A Firm Commitment to Respect
Our Diversity & Inclusion Committee includes team members from various departments, generations, races, ethnic backgrounds, sexual orientations, and religious preferences. This team creates our platform, programs, and diversity initiatives.
Every diversity training starts with a video message from Rumpke's President & CEO, as well as an introduction to our diversity and inclusion mission statement and commitment to the cause.
Rumpke Respect is a training program for all foremen, supervisors, managers, and senior staff. It introduces and defines diversity, racism, equality, equity, inclusivity, and unconscious bias through expert testimony, role playing, case studies, and other activities.
Building a Diverse Team
We partner with countless organizations, including local vocational and tech schools, The Ohio State University, University of Dayton, Miami University, University of Cincinnati, Xavier University, University of Louisville, and University of Kentucky to ensure a diverse workforce.
We partner with Ohio Diversity Council, Ohio Means Jobs, Opportunities for Ohioans with Disabilities, Department of Job and Family Services, and numerous nonprofit organizations such as Urban League, Action for Children, Father Up, and A Step in the Right Direction.
Rumpke offers co-ops and internships to develop talent, as well as training programs to promote careers for maintenance techs, CDL drivers, and sales professionals.
We Welcome Veterans
We are honored to welcome military veterans to our family. Our team celebrates patriotism and recognizes the steadfast strength, commitment, and skills that our veterans bring to the table. In addition, our team-based culture and values are a great fit for military professionals and offer a familiar environment of collaboration and goal-oriented achievement. We are beyond grateful for your service and would be humbled to help you reach your career goals.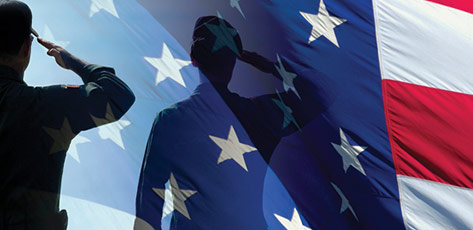 Support for Veterans
We employ several outside consultants to work with military vets, such as the Employee Resource Association, Xavier University, and many others.
We welcome vets with industry training programs offered through organizations such as The National Waste & Recycling Association and the Solid Waste Association of North America.
We offer internal continuing education and training programs for specific positions ranging from sales, to engineering, to maintenance, safety, and more.
We partner with the DOL (Department of Labor) Military Transition Assistance Program.
Many Roles that Match
We actively seek these top-notch professionals who boast the unique combination of skill and stamina. Veterans are a perfect match with Rumpke because they share our values of hard work, dedication, and discipline. Your ability to troubleshoot and solve problems is unmatched and truly invaluable to our organization. We have a variety of roles that complement veterans' skillsets, including:
✔️ Management ✔️ Engineering ✔️ Transportation ✔️ Logistics ✔️ Administrative ✔️ Maintenance ✔️ IT ✔️ Safety
Rumpke is an Equal Opportunity Employer