We're Hiring!
Get the keys to a BIG FUTURE...
Click below and apply to become a Rumpke driver!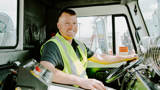 You'll Love the Rewards
Because this is a tough job, we believe in showing appreciation to our employees.
 Incentivized pay structure | Substantial benefits package | Attendance bonuses | Overtime potential | Variety of work hours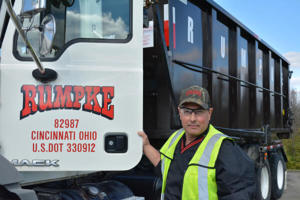 ✔️ High earning potential
✔️ Local work
✔️ Independence
✔️ Full support & training
✔️ Paid gym membership
✔️ Support your local community
✔️ Ample opportunities to advance
✔️ Family-first work culture
CDL Driver Training Program
Earn while you learn. Rumpke offers a free, professional-driver training program to help grow our team of drivers. (A program like ours could cost as much as $8,000 elsewhere.) Since the program's inception, hundreds of individuals have secured their Class B CDL and started driving for us. Unlike many CDL training programs which cost thousands of dollars, Rumpke's driver trainee program is a full-time paid position. Individuals receive classroom, in-field, and cross training. We cover all training costs, and participants earn raises for each milestone achieved. You must meet the following eligibility qualifications:
Possess a valid driver's license
Pass a Department of Transportation (DOT) physical examination
Ability to understand English
Be drug-free and agree to drug testing
Be at least 19 years of age
Pass a required entrance examination
Rumpke is an Equal Opportunity Employer
Rumpke Waste and Recycling is committed to equality in all aspects of employment. It is Rumpke's policy to provide equal opportunities to all employees and potential employees without regard to race, color, religion, gender, sexual orientation, gender identity, national origin, age, protected veteran status, or disability status.
We're Hiring!
As a rapidly growing, industry leading organization, Rumpke is always looking for talented individuals to join our team. Be sure to check out our current jobs openings to see if you may be a fit for a career at Rumpke.